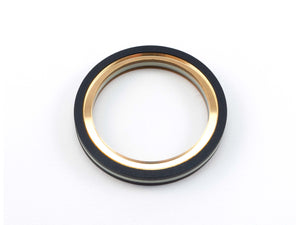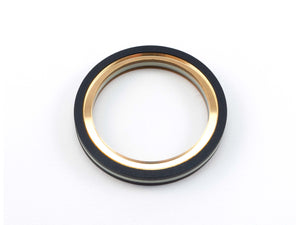 On Sale
FORM078 BRACELET - Gold
Statement Bracelet hand made in London, UK. Comprised of laser cut and layered acrylic mirror in gold, matte ivory and painted wood (FSC Certified) in black (matte varnish finish).
Measurements:
8.5~9.2cm in diameter
Available in three sizes S (Ø6.5cm), M (Ø7.0cm) and L (Ø7.2cm) *inside measurement
The bracelet will be shipped from London, UK.
The bracelet will arrive beautifully packaged in a black matt jewellery box with embossed logo in gold foiling and will be shipped from London, UK.

Please note that this product is made to order - it may take 7-10 business days before dispatch.