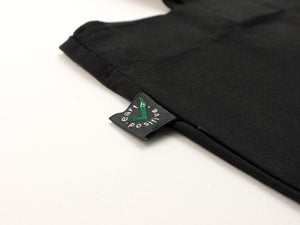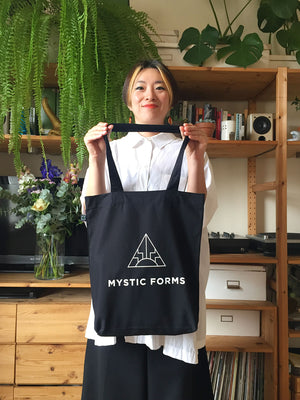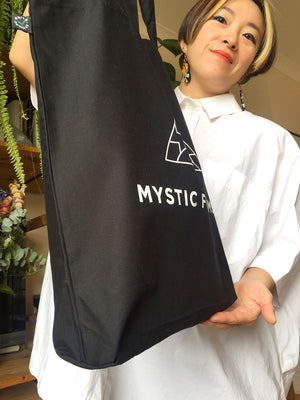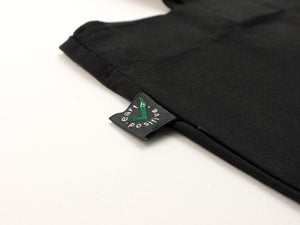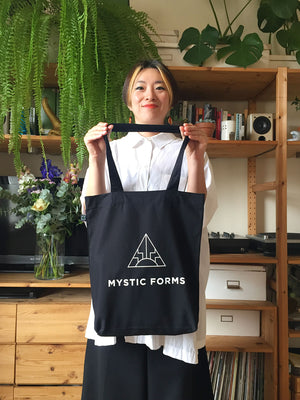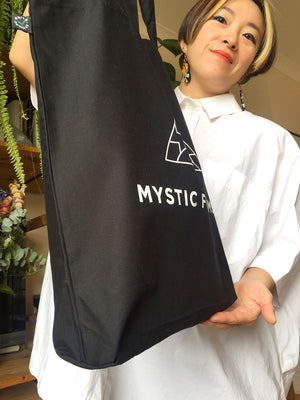 On Sale
MYSTIC FORMS Original Tote Bag
Long-handled classic shopper tote bag

100% combed organic cotton
90% reduced carbon footprint
Fairwear accredited. 
Plain weave 170 gsm
Printed in UK using eco-friendly solvent-free water based inks
Colour - Black

Measurements:
Width - 36.0cm
Length - 40.0cm
Handle length - 28.50cm
Gusset width - 7cm

The tote bag has gusset on the bottom which is useful for thick and bulky item. 

The tote bag will be shipped from London, UK.