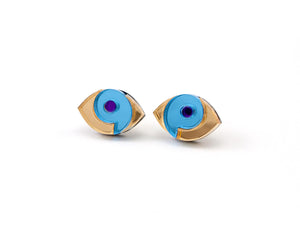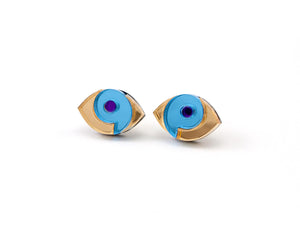 On Sale
FORM066 HORUS Mini Stud Earrings - Gold, Iceblue, Purple
Statement Mini Earrings hand made in London, UK.
Comprised of laser cut and layered acrylic mirror in gold, iceblue and purple.

Measurements:
Width – 2.0cm
Hight – 1.4cm

The earrings come with Gold Plated Posts.
The earrings will be shipped from London, UK.

These earrings are part of GIZA COLLECTION.

Horus is one of the most significant ancient Egyptian gods who served many functions, most notably god of kingship and the sky.