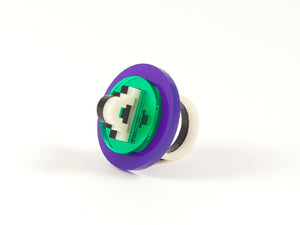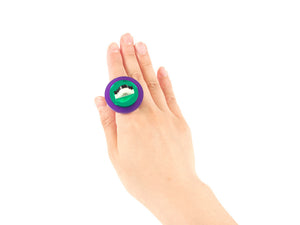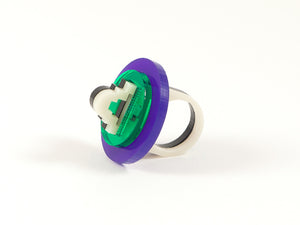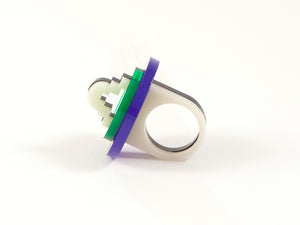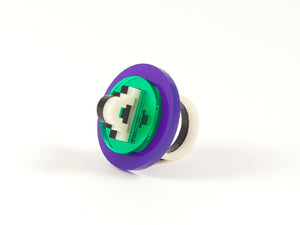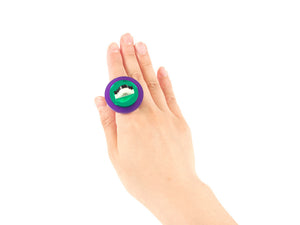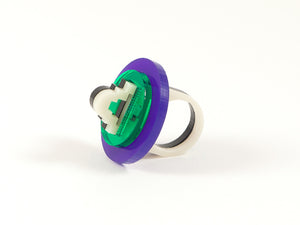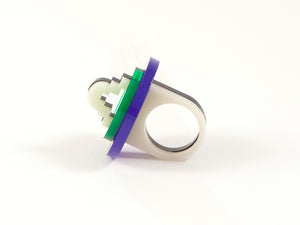 On Sale
FORM012 Ring - Purple and Green
Geometric Perspex Statement Ring hand made in London, UK.
Comprised of laser cut and layered acrylic mirror in green and matte purple, black and ivory.

Measurements:
Width - 3cm
Hight - 4cm
Available in three sizes S (Ø1.73cm), M (Ø1.83cm) and L (Ø1.93cm) *inside measurement

The ring will arrive beautifully packaged in a black matt jewellery box with embossed logo in gold foiling.

Please be kind to your ring as perspex can be delicate. When not in use, store in its original packaging. Please keep away from perfume, and gently clean with a microfiber cloth.

The ring will be shipped from London, UK.
The other colour options are available in Gold/Teal, Pink/Purple, Silver/Blue. 
This ring is part of GEO COLLECTION.