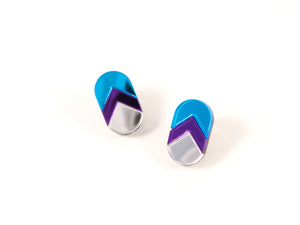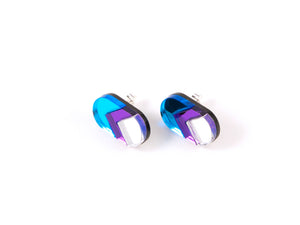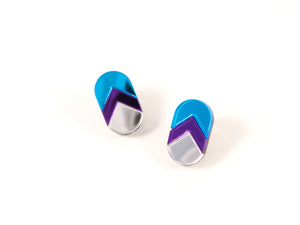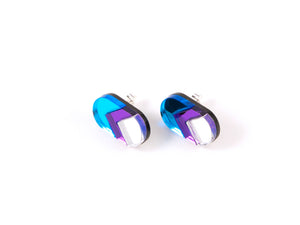 On Sale
FORM044 Earrings - Skyblue, Mirror purple, Silver
Geometric Perspex Statement Mini Earrings hand made in London, UK.
Comprised of laser cut and layered acrylic mirror in skyblue, purple and silver.
Measurements:
Width – 1.5cm
Hight – 2.5cm
The earrings come with Silver Plated Posts.
The earrings will be shipped from London, UK.
The other colour options are available in Gold/Blue/Babypink, Teal/Orange/Gold, Gold/Orange/Blue. 

These earrings are part of MEDINA COLLECTION.